Creating the Next
vibrant community.
dynamic blueprint.
energetic city.
healthy neighborhoods.
learning opportunities.
Muncie.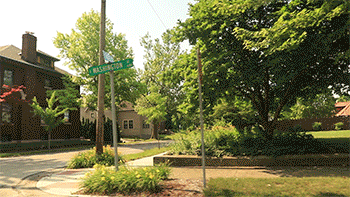 Our city is at an exciting crossroads.
A new vision is being cast that lays a core foundation for our community's next era of prosperity. We are celebrating our current successes and structuring our next opportunities. Most importantly, we are working together for the good of the place we call home. The Next Muncie aims to build lively places, foster healthy living, and create new opportunities for learning and working.
What do we want to accomplish?
PEOPLE ►
SOCIAL & ECONOMIC MOBILITY
Enhance social and economic mobility for residents living in disadvantaged neighborhoods
QUALITY OF LIFE & CULTURAL DIVERSITY
Increase quality of life and encourage cultural diversity in the Central City
ARTS
Expand and develop a robust and deeply integrated art scene in the Central City with a heavy focus on art, music, culture, and history
ENTERTAINMENT OPTIONS & ACCESS
Increase options and access to entertainment opportunities that are attractive for all groups and ages
HEALTHCARE
Continue to support a robust healthcare system for all ages and socio-economic statuses
EDUCATION
Support and develop a comprehensive educational system with pathways that begin with early childhood learning and continue into career pathways in middle school and high school that will enable our youth to successfully enter the workforce or post-secondary education
PLACE ►
NATURAL CONNECTIONS
Connect the Central City through recreational opportunities, greenway linkages, and underutilized community assets like the White River
QUALITY & DIVERSITY OF HOUSING
Create a market for diverse housing options, including affordable single-family and multi-family units, as well as quality options to attract and retain young professionals and baby boomers
CULTURAL & PLACE INVESTMENT
Increase quality of place by investing in cultural amenities, place-based assets, education, diverse housing options, and recreational opportunities
NEXT-GENERATION MOBILITY
Support and prepare our community for next-generation mobility initiatives, such as electric cars, electric bikes, bike share, autonomous vehicles, online food marketplace, and car sharing
PROSPERITY ►
PUBLIC/PRIVATE COLLABORATION
Promote collaboration between public and private entities to maximize economic impacts of current and future projects
EMPLOYMENT OPPORTUNITIES
Enhance economic development vitality by investing in workforce training and increasing employment opportunities based on our local assets in manufacturing, arts, and cultural sphere
MOMENTUM & INVESTMENT
Utilize individual projects to build momentum for reinvestment in the Central City and catalyze high-quality development
TALENT RETENTION & ATTRACTION
Provide an attractive lifestyle setting that helps retain recent college graduates and employees and attracts new talent to the region
TAX BASE
Increase tax base by investing in new development, which in turn will help fund neighborhood revitalization efforts
SUPPORT FOR EXISTING COMPANIES
Provide the specialized and educated workforce needed to support and grow Muncie's existing businesses and business clusters
Creating change starts at the core.
Muncie's "Central City" has been chosen as the focus of Next Muncie as both the hub of activity and catalyst for meaningful city transformation. The Central City area includes Muncie's highest concentration of place, economic, cultural and educational assets, including thriving institutions and key areas ripe with opportunity. With the support of anchor organizations—IU Health Ball Memorial Hospital and Ball State University—and enriched by cultural destinations like Minnetrista, the Downtown Historic District, and the White River Greenway, the projects of Next Muncie are the building blocks needed for the next phase of growth. Attractive and vibrant destinations, healthy downtown living, connected walkable neighborhoods, new opportunities for education and career pathways—while these positive changes will radiate past the Central City and reach all of Muncie, it begins with the core.
EXPLORE THE CENTRAL CITY ►
Next Muncie focuses on Muncie's Central City, its anchor assets and greenways. Together they give shape to sub-areas of opportunity for catalytic projects that build place, quality of life, and momentum for new investment.
Amazing things happen when we work together.
Committed leaders from across our city believe in collaborative efforts and have formed a strategic partnership to create transformational success throughout the Central City. With values rooted in collaboration, the leadership team has taken on the role of implementation and will be selecting champions to move specific projects forward. The team is also relying on Muncie residents to engage and contribute their tremendous energy and ideas as these transformations take place.
CENTRAL CITY LEADERSHIP TEAM
The Next Strategic Opportunity
Gov. Eric J. Holcomb nominated four areas of Muncie which have now officially been recognized as Opportunity Zones by the U.S. Department of the Treasury. Recommended for nomination by the leadership team for Next Muncie, these zones comprise much of the Central City area and will provide federal capital gains tax incentives to attract private sector investment.
The Next Educational Investment
Ivy Tech Community College has increased its commitment to Muncie by announcing construction plans for a new Downtown location and renovations to the Fisher Building and its main Cowan Road campus. With the completion of these projects, Ivy Tech intends to draw nearly 2,500 students and community members to the heart of the city. It also has potential to change this part of the city by creating the market to attract new housing, office, and commercial investments to the surrounding area.
The Next Walkable Destination
Next Muncie is in support of a revitalized riverfront area and envisions a new multi-use district that features one of the city's key greenway assets: the White River. Surrounding Liberty Pass canal, White River Canal District will create high-quality urban living, dining, and retail options for residents and visitors alike. The walkable Canal District will encourage healthy lifestyles and give public access to the river and greenway trail network. This investment in quality of place will create a new and exciting destination in the heart of the city.
Ivy Tech To Host 'Demo Day' On August 2nd
Muncie Journal | 7/25/2018
New leadership group in Muncie out to boost city's economy
CBS 4 Indy | 7/13/2018
'Next Muncie' To Boost City's Economy, Quality Of Life
Muncie Journal | 7/11/2018
'Next Muncie' initiative aimed at boosting city
The Star Press | 7/10/2018